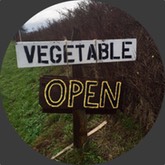 IMPORTANT NOTICE
Due to changes brought about by Governor Inslee's Stay Home Stay Safe declaration we have modified our hours and means of service.  We are following best practices when picking, processing, and selling your produce to you.  
Here are the Steps for getting your fresh produce:
1.  Contacting us at farmers@prairiebottomfarm.com and requesting a sheet.
2.  New fresh sheets come out on Saturday and you need to email your order to us at farmers@prairiebottomfarm.com by 6pm that Sunday.  
3.  Orders are picked and processed for you at the farm.
4.  Pick up is between 2pm and 6pm on Wednesday.  When coming in to the farm please observe the following rules:  5mph, give other customers space (If another customer is already in the barn wait for them to exit, then you can go in), take care turning onto Engle Rd.  Place payment in the blue cash box on the wall by the door.
5.  Enjoy the produce!
Currently we are offering a fresh sheet via email to interested community members.  If you are interested please contact us at farmers@prairiebottomfarm.com.
Hours:
Wednesday, 2pm - 6PM
Produce This Week:
Leeks, Dry Beans, Eggs, Jennie Bean Coffee, Beet bunches, Kale, Braising Mix, Green Garlic.
If you go to the CSA page on our website you can download an application for the season and send it in with a deposit for the year.  We look forward to working with you!  The tally is rising as CSA memberships keep coming in.  We are pretty close to the halfway point for filling up, so if you haven't sent in your forms it is important to do so.